Ahead of the formal reopening of the York Art Gallery on the 1st August 2015, we were invited to a preview evening including a tour of the new Centre of Ceramic Art. It firmly goes down as a must visit venue when in the North of England and further goes to show the importance of ceramics as an art form. There continues to be a fabulous resurgence in ceramics here in Britain and this trend seems to be replicating across the globe.
It's great to see the way modern British ceramics is moving on after many years of static reporting. The makers were developing but little was hitting the mainstream press. With the forthcoming BBC programme from the makers of 'The Bake Off' the momentum might just get a huge nudge forward. There is a nervousness about the car crash nature of these types of TV programmes but overall if it highlights the skills required to become a great potter or ceramicist then it has to be good news, doesn't it?
For me, I'm not sure what Claire Twomey's '10,000 Hours' will do. It left me colder than a swim in the Artic Ocean but at least it conjured many a conversation. It certainly has a lot to do to stand out against the cabinets full of Lucie Rie, Hans Coper, Bernard Leach and the like.
The rainbow wall of ceramics is inspired and once you get your head around the mix of styles, production methods, eras and shear volume of pots, it's a fabulous spectacle with a really usable computerised reference tool. Instantly I hated it, but revisited several times through the evening and it dawned on me that I was being rather blinkered. As Eddie Curtis said on a recent visit to our gallery, we had made him rethink how to display his work (of course I'm not suggesting we get it right but we do challenge the traditional way of things).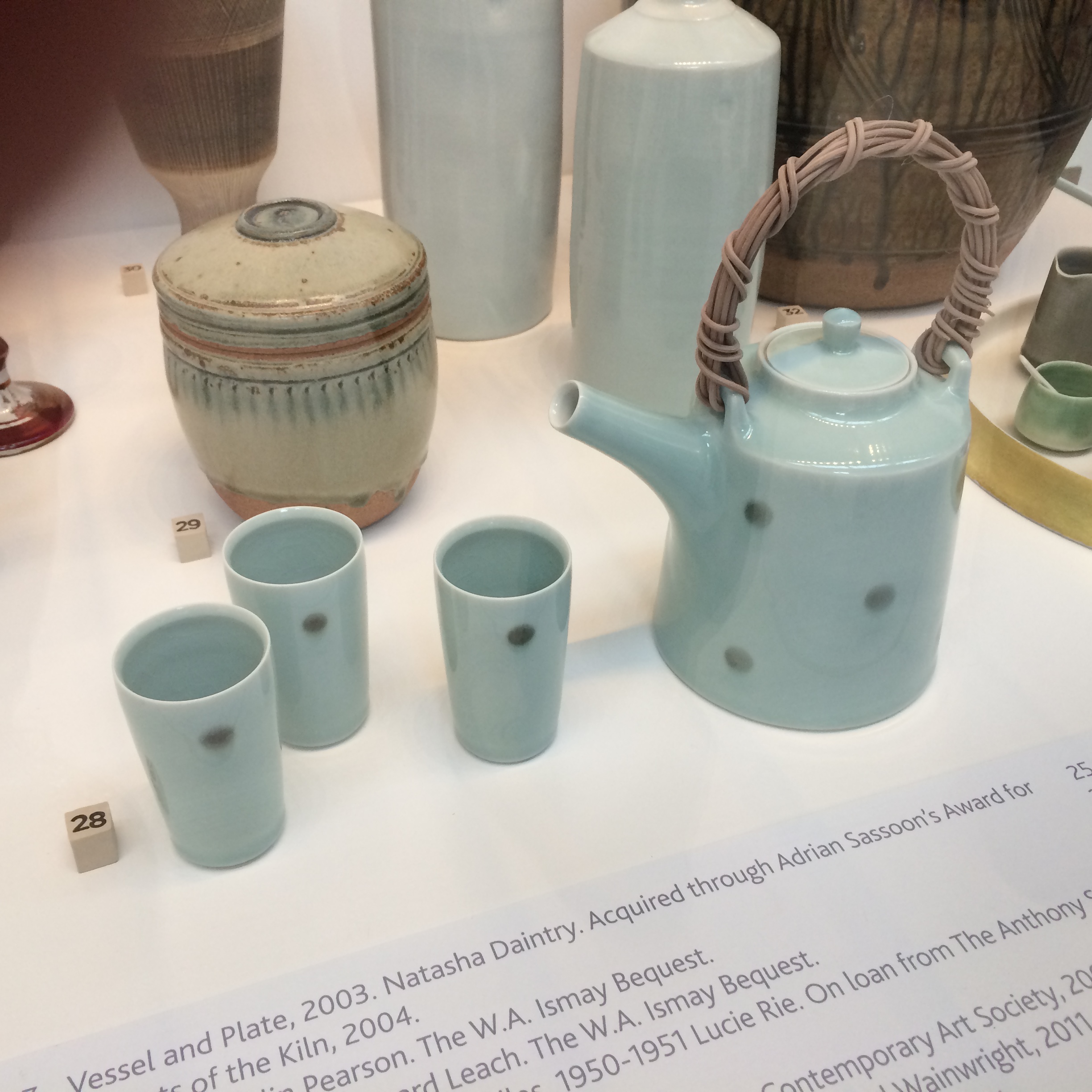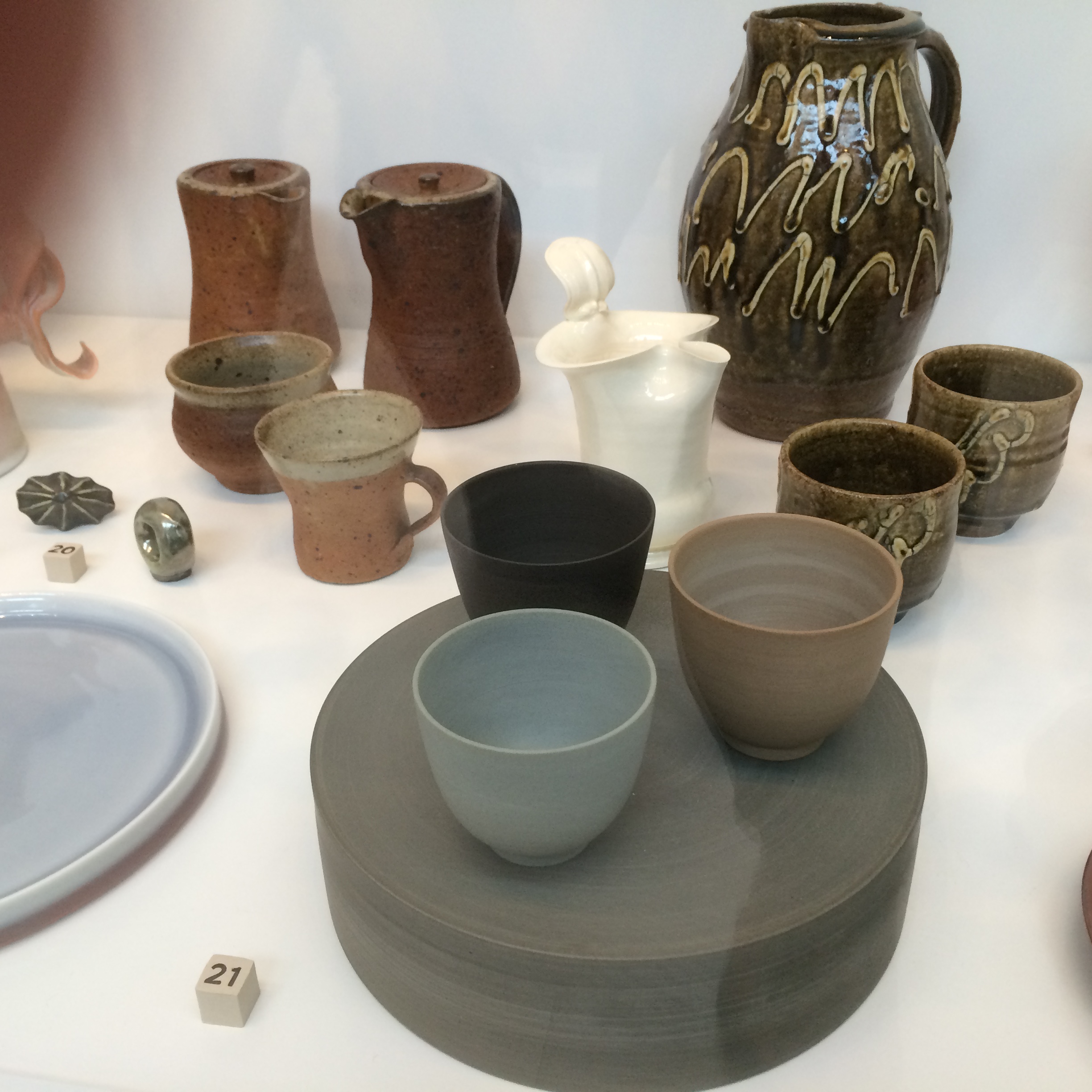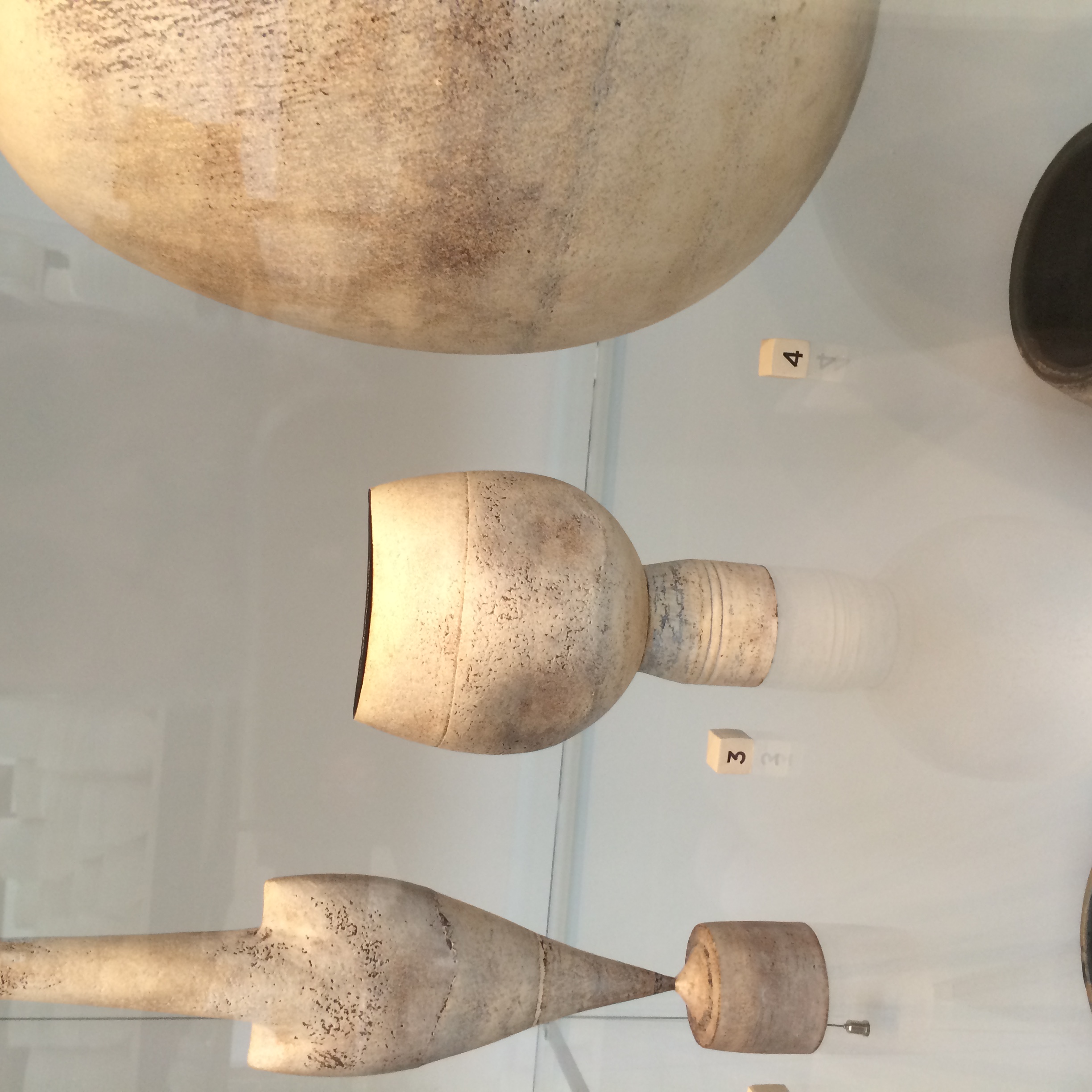 What CoCA misses is the true depth of Modern British Ceramics, giving the viewers just an insight into a few genres of the art form. That said, ceramics are so diverse that it would be nigh on impossible to make a coherent display that is truly representative of the contemporary offering available today. For that, you'll need to visit the shows and the remaining galleries who give over space to those who have been inspired by the likes of Rie and Coper and added they own artistic genius to their creations.
With Ceramic Art York approaching, we are very excited about the future for ceramics in the North of England and maybe we might just see a lot more of what is on offer up here!