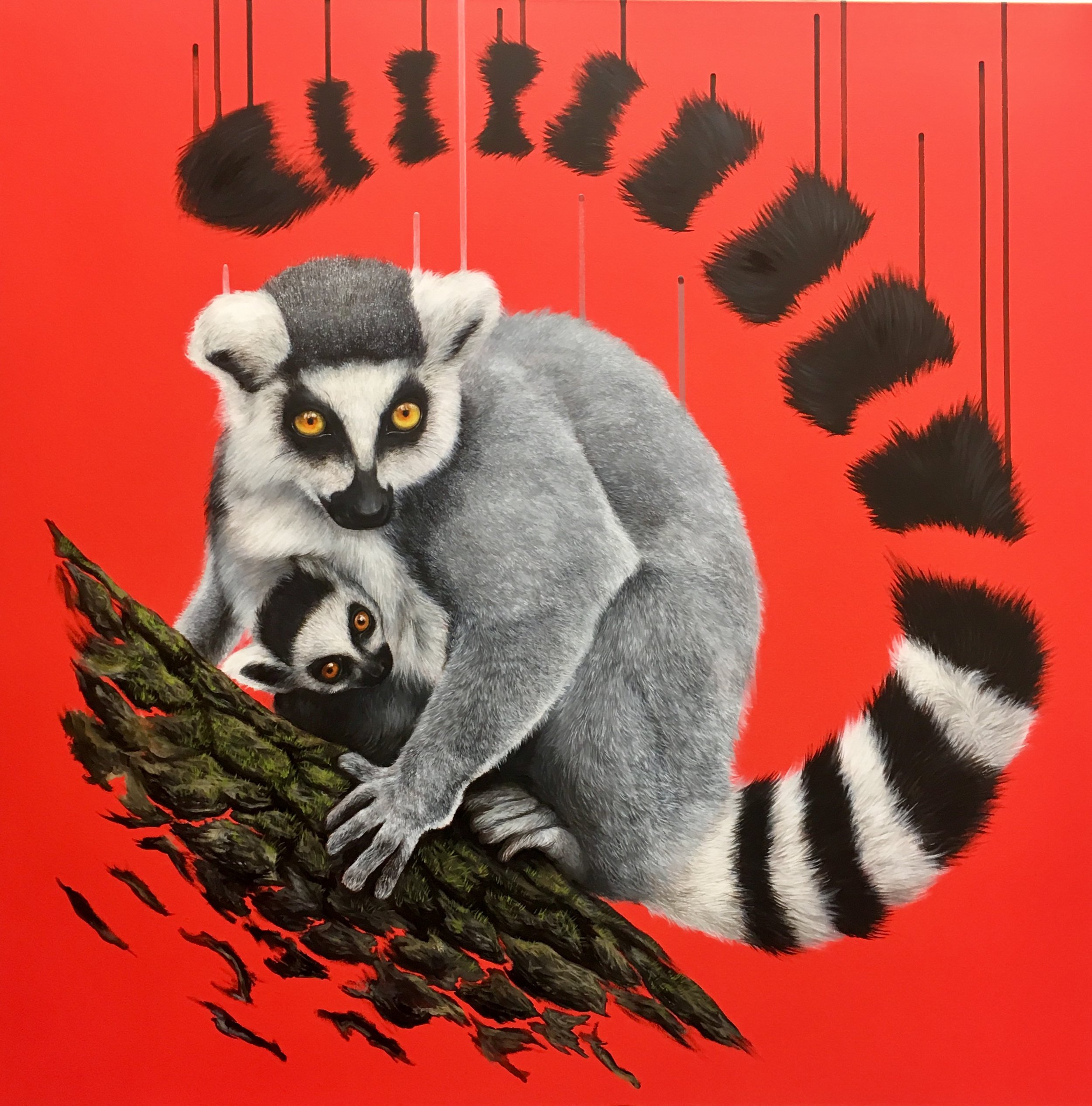 Louise McNaught completed her Fine Art Degree BSc (Hons) in 2012 at the University of Greenwich, and has since continued to work as a professional artist with international representation.
Louise's creations feature nature, animals, and the celestial realm in glorious, blazing neon hues, where the animals are God-like, sublime and ethereal in their luminescence. Her work considers the delicate and often destructive relationship between mankind and nature.
By subverting traditional representation Louise highlights the plight of endangered species. Context and background are removed, emphasising the entire focus of her pieces upon the creatures that have inspired her work.