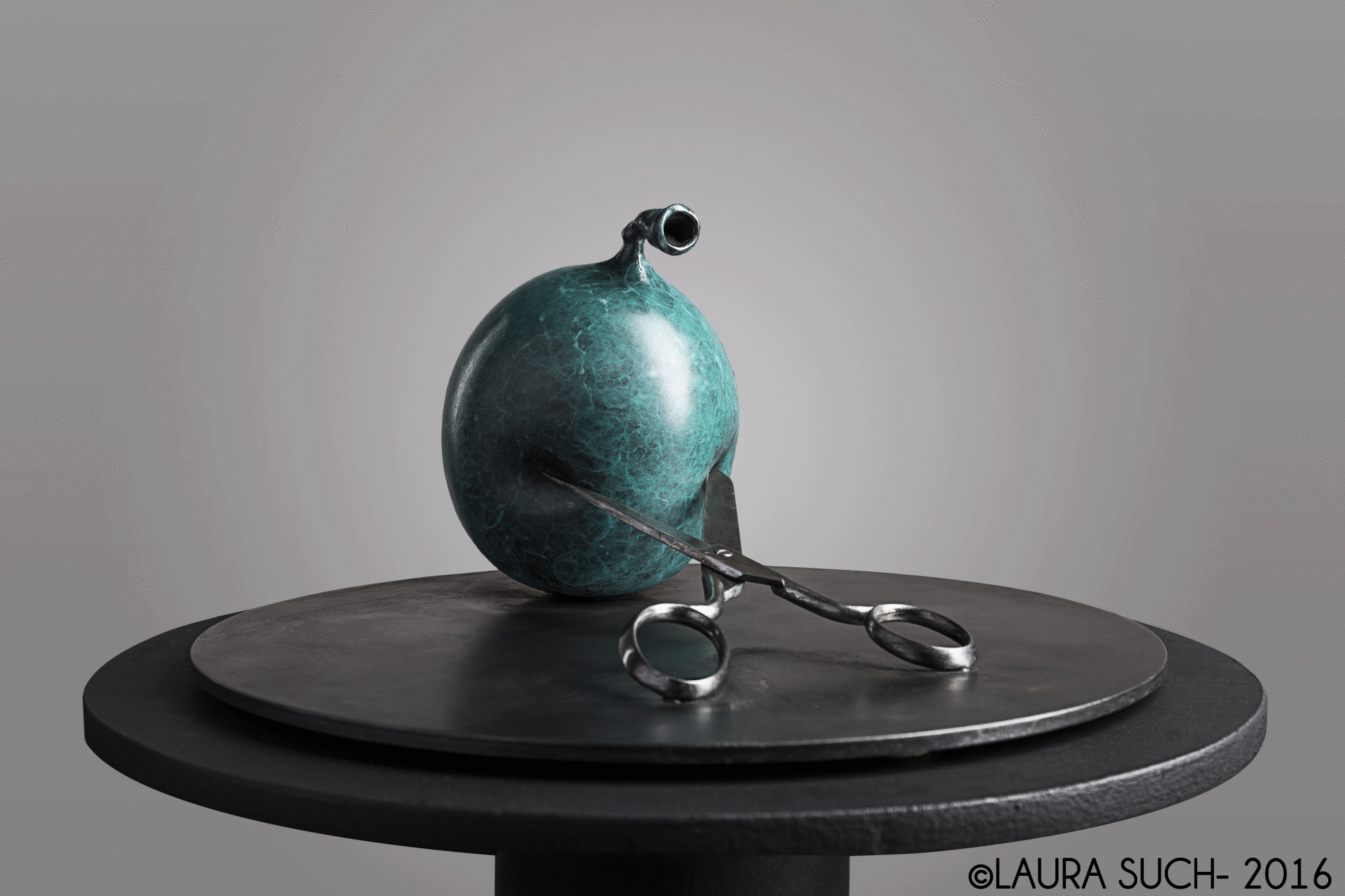 Laura graduated from Norwich University College of the Arts in 2012.
Since then she has been involved in an array of creative endeavours, taking part in a Young Artists Residency at Wysing Arts Centre, in 2013 she received a grant from the Eaton Trust for the making of her award winning Lead Balloon sculpture she has taken part in numerous group and open selection exhibitions throughout the UK. More recently she has been working as an assistant for established artists and as a sculptor and prop maker in the events and theming industries.
Her engagement with the arts extends way beyond her practice - from her work as an Art Technician at Diss High School and Sixth Form to her work with the Old Bank Gallery in Bungay which she organised the opening of in 2013, to her more recent work with Anteros Arts Foundation, for whom she is a trustee.
She is a great believer in collaboration and is constantly developing creative projects and partnerships with other groups and individuals who work in a variety of creative areas. From her work with the McKinney Fine Art Foundry to the short talk she gave on Collaboration at the Tate Modern as part of the Plus Tate's lecture programme she believes that art should be all encompassing and that carefully selected creative collaborations are vital to ensuring a bold and beneficial future for the next generation of arts and cultural practitioners.
Her practice takes on both a light-hearted and metaphorical view of nature and culture. Juxtaposing objects, situations, materials and ideas beneath a veil of humour. Recent sculptures explore the physicality of time and the substance of everyday items - she alters their utility and challenges the viewer into considering and reassessing the meaning and fabric of the familiar.
"Her work is characterised by a freshness of approach, alongside a visual wit and intelligence these being underpinned by a thoroughness of approach and execution. I, for one, eagerly anticipate seeing not only the results for the two forthcoming shows but for years to come."
Martin Battye, Norwich 20 Group Committee Member.