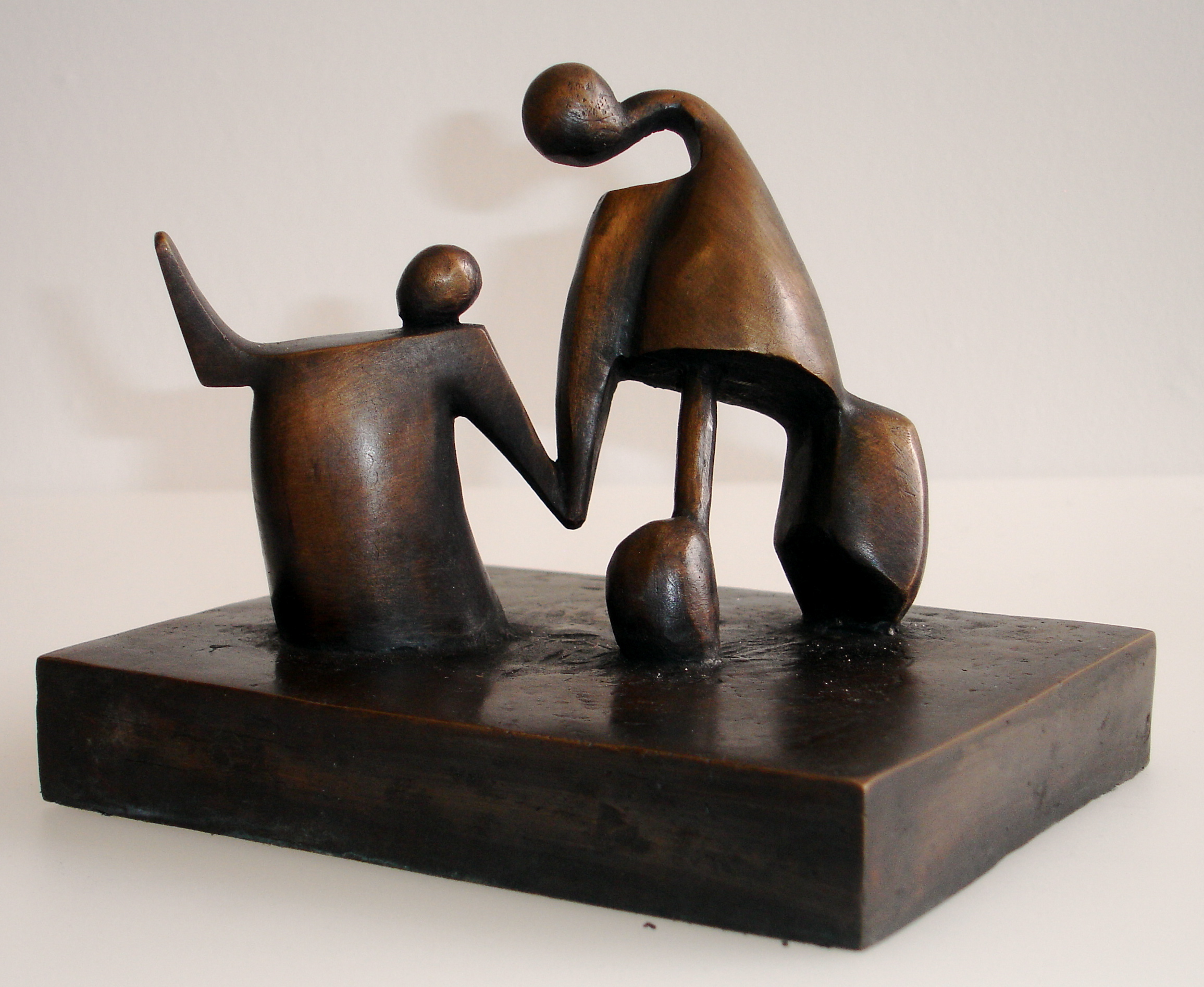 Jo Hatty
Formerly a public sculptor, Jo has recently been dedicating her time to her own creations allowing her imagination to dictate direction. We love the results!

We also carry Jo's unique hand pulled screen prints.

Click here for a recent interview of Jo Hatty by Palette Pages. It gives great insight into the mind of a true creative!
Jo-anne Hatty is a Sculptor / Artist living and working in Bangor, N.Ireland, and also in a studio in Castle Ward, Strangford with studio group FireClay. Following an Honors Degree in Fine Art at the University of Ulster Jo-anne completed a Masters Degree in Site Specific Sculpture at Wimbledon School of Art. She achieved her first Public Art Commission, for Netherleigh House at Stormont, whilst still at College in Belfast and has continued working mainly on Site Specific Public Art Commissions throughout her career, notably for the Laganside Corporation, Belfast and the Causeway Hospital, Coleraine.

Along with community projects and working with schools Jo-anne has also been very involved with the field of Arts in Health, working as an artist for the charity ArtsCare and as Arts Coordinator in Nobles Hospital, Isle of Man.

Recently she has made a deliberate move away from Public Art to work on more personal, small scale work, including figurative bronzes.