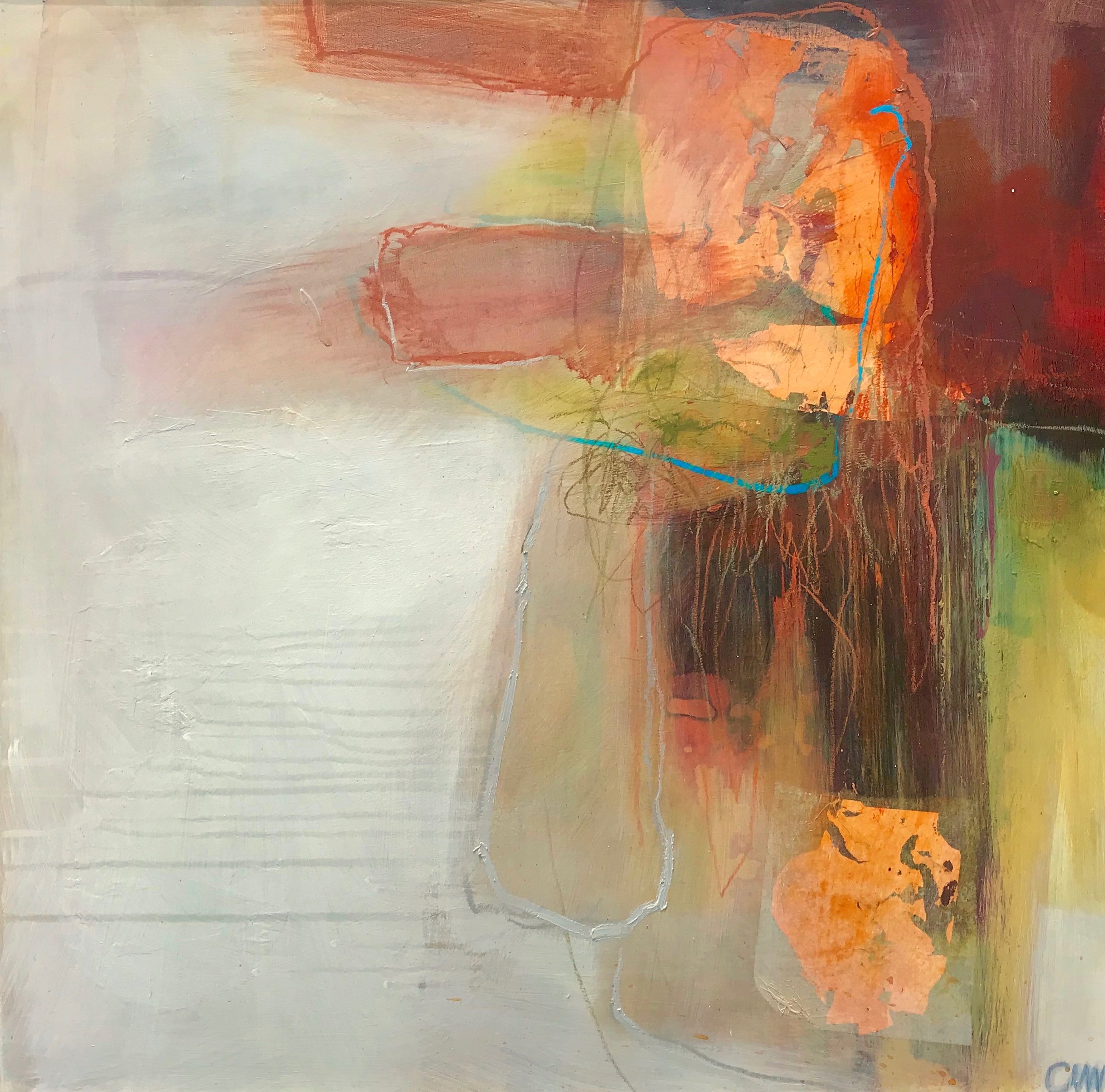 We are delighted to start representing Clare Maria Wood from April 2018. Originally from the North Yorkshire region she is now based in Brighton having relocated from Cambridge recently. Clare has built a successful career as an artist following time spent educating others. She makes both paintings and prints and we will be starting with her latest which are in the "Woodland Series".
Clare paints from memories of landscapes that are special to her. These finished pieces are enigmatic, suggesting shapes and surfaces, which, she hopes, will evoke a personal response in the viewer. Eroded rocks, a glimpse of copper shimmering through peat stained rivers, sun blistered paint and rust on old boat keels; these are the small treasures that capture her attention.
Clare grew up in the tiny Yorkshire village of Goathland and went to school in Whitby. The rugged and changeable moorland beauty and busy fishing town has provided inspiration and endless subject matter for her artwork. She will often spend time in West Cornwall to draw from the craggy rocks, worn quays and cerulean ocean.
Clare often combines acrylic paint, collage, rust transfers and metal leaf. She will work on several pieces at once, building up textures and layers with brushes, card, rags and dip pens. Then Clare scrapes away areas to reveal earlier historical marks allowing each piece to evolve over time. She also creates intaglio prints and loves the unexpected outcomes that 'handpulled' printmaking offers. Taking a painterly approach, preferring to 'monoprint' or create 'variable editions' from the plates, making each outcom more individual.